Hire Holly as a consultant for your project. Her expertise includes: writing, editing, researching, project management, event planning, website editing, and social media. Her topic specialties include: gender violence, sexual harassment, street harassment, feminism, gender equality, and social justice activism. See further below for her long-term consulting projects and directly below for examples of short-term consulting/advising.
Contact her at hollykearl AT yahoo DOT com.
Short-Term Consulting/Advising:

Advising Other Government Entities:
She helped brief and testified at city council hearings on street harassment held by city councils in Washington, DC, New York City, and Philadelphia.
She did virtual presentations to the CDC's working group on intimate partner and sexual violence in 2018.

She was an advisor to the DC Commission on Arts & Humanities/DDOT/Age Friendly DC for their Zero Street Harassment Project in 2016.

In 2014, she worked with the U.S. Department of State when they sent her to Ethiopia to give presentations to university leaders.

She briefed the Manhattan Borough President's Office on the issue in 2011.

She's advised members of the World Bank on anti-harassment transit campaigns.

She's advised law makers in states like Texas, Washington, and New Jersey on up-skirt laws… New Jersey passed such a law in part due to her input. 

She's advised the UK's Women's Equality Party for a country-wide initiative on street harassment.
Advising Other Entities:
Lyft in 2015 for their sexual harassment policies.

Runner's World in 2016 for their research on sexual harassment and runners.
Law Office of Dan M. Winder, P.C. in Las Vegas, NV, in 2018.


Grassroots organizations in countries like Chile, Egypt, France, Germany, India, Kenya, the Netherlands, and Saudi Arabia.
Longer-Term Consulting:
USAID:
In February 2019,

she was hired to conduct research and write reports within USAID's Gender-Based Violence

Learning Agenda. Her main work product will be a literature review that answers the question: "What

is the effectiveness of 1-stop GBV resource centers?
Advising Transit Authorities:
Since 2012, she has advised the Washington, D.C. transportation authority WMATA on addressing sexual harassment.

She's given input and advice to other transit authorities and activists in places like Minneapolis, St. Louis and Mexico;
In January 2015, Holly began working as a consultant for the Aspen Institute, managing the alumni of their New Voices fellowship, a program funded by the Bill and Melinda Gates Foundation to help elevate the voices of experts in Africa, Asian, and Latin American countries. She was hired full-time in December 2017.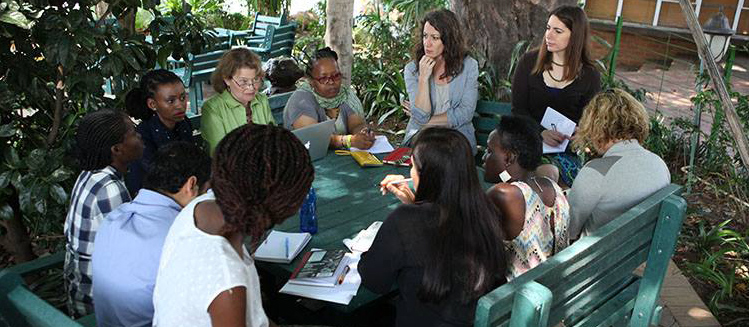 From 2013 to 2017, Holly periodically worked as an international consultant for UN Women on various projects.
From October 2016 through April 2017 she worked with the Safe Cities and Safe Public Spaces Global Initiative on a number of reports, webinars, and conferences.
From 2013 to 2015, she worked on a research/writing project funded by Microsoft. The project goal was to assess whether or not mobile technologies can be used to prevent and address the sexual violence members of impoverished communities in cities in Brazil, India, and Morocco experience in public spaces. (Read an article about the project.)
Her UN Women work has taken her to India, Turkey, Ecuador and Mexico.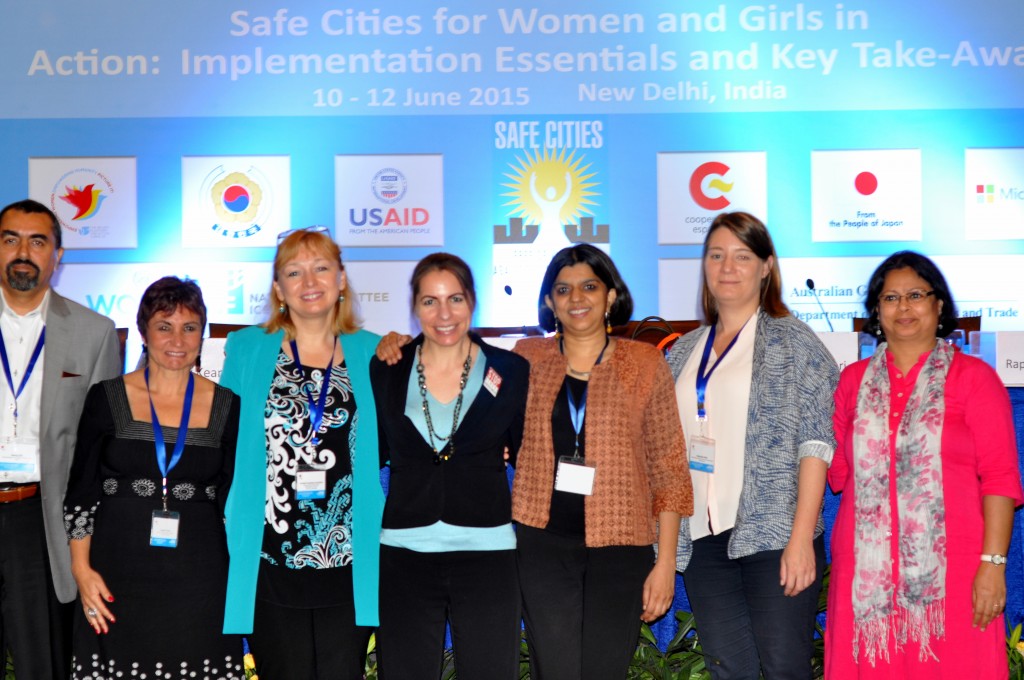 From August – November 2014, she worked as the part-time communications manager for One World Education.
In fall 2014, she did marketing and messaging consulting for the nonprofit Change in Our Lifetime.
In April 2014, the US State Department flew her to Ethiopia to speak to the deans of students and gender equity officers of every college/university in the country.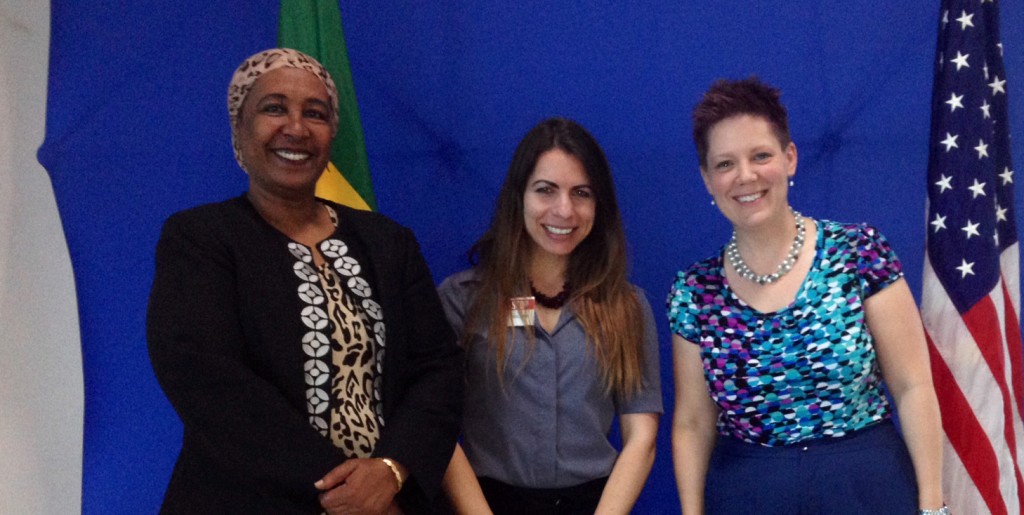 In 2013 she consulted with AAUW to organize a national gender studies symposium for people who teach and are interested in teaching women's studies at the high school level.